There are a variety of new laptops released in 2016. Whether you have a dedicated laptop for business, work, school, or gaming, chances are you weren't disappointed by the spread offered in this year's selection. However, new tech can be quite expensive—especially laptops. So if you're on a budget, your choices are limited but not completely out of the question.
A good laptop is basically a necessity in this day in age. Whether it is a new laptop for getting all your school work done, a new device to take home work from the office (or in case you happen to work from home like some of us modest content writers do). Maybe video games are your thing, and you'd like a new laptop to revisit some old classics, or perhaps you're just trying to keep in touch with family and friends. Having a laptop has become an important part of our modern day life.
So in an effort to help you find the perfect new laptop among the ones that have been released in 2016, here are some of the top rated budget laptops for 2016.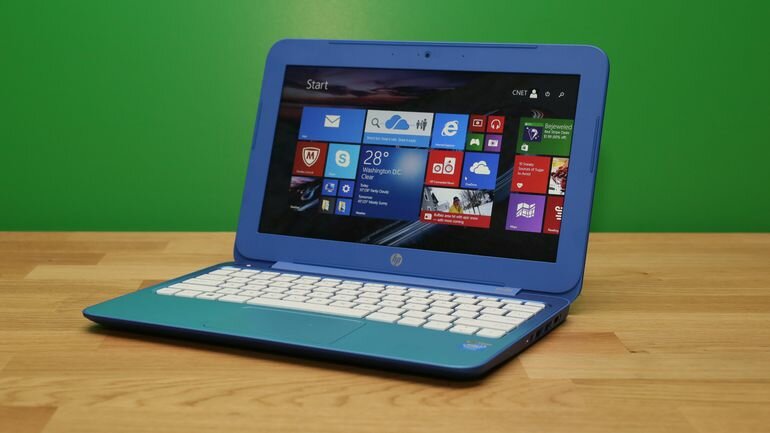 HP Stream 11
The HP Stream 11 is a Chromebook windows laptop. Rather than going the hard drive route, the HP Steam 11 utilizes cloud-based saving. With a price tag of $193, the HP Stream is the bottom of the rung as far as new laptops coming out in 2016.
Microsoft Surface 3
This is a tablet that actually runs a full version of Windows. The Microsoft Surface 3 runs smoothly, but with the nearly $500 price tag, there's nothing too impressive here.
Lenovo Ideapad 100S
For only $163, this is a solid laptop with a battery life that will last you practically all day long. It has also been praised for its keyboard setup.
Dell Inspiron 7000
At $750, this is the most expensive laptop of our list, however, it's well worth the cost. The Dell Inspiron 7000 has 8 GB of RAM, a 15.6 inch screen, a NVIDIA graphics card (so playing video games of this laptop is a likely possibility), the processor runs at 2.3 GHz, and it has a 1 TB hardrive. The sleek design and touch screen capability makes the interface a breeze to use, and it comes with a Windows 10 OS.
That's our short list of top rated budget laptops for 2016. Having a laptop (a portable device for fun and/or work) has become an important part of our lives in recent years. Don't let yourself become overwhelmed by new technologies. Though it seems like new advancements in technology are coming out every week nowadays, it's not a difficult or as daunting as it looks. Guides like this can really help you keep track of the new things coming out in electronics. It is not as hard as it looks! For more on budget laptops, here is a complete and comprehensive list of budget laptops in 2016: